Interview with FICTAP Vice-Chairman for Mindanao, Engr. Alvin O. Ty regarding the FICTAP Partylist Advocacy
05.03.2019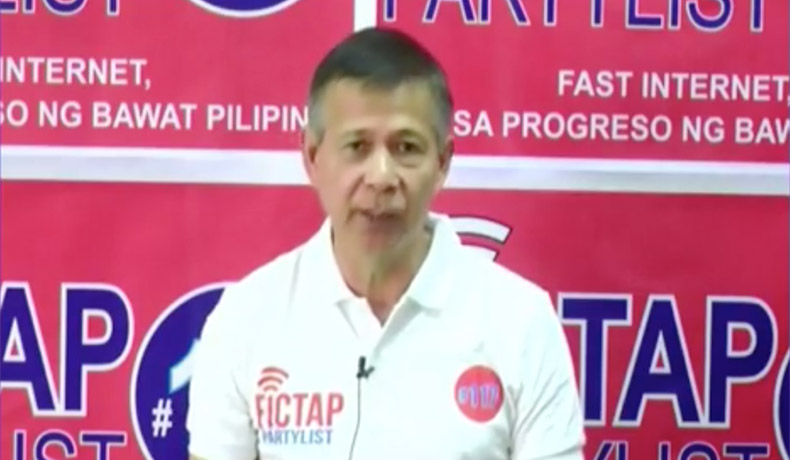 Screecapped from: TNTV6 Facebook Page
TNTV6, a community channel-based in Surigao del Sur has recently interviewed FICTAP's Vice-Chairman for Mindanao, and President of the AOT Group of Companies, Engr. Alvin O. Ty regarding the FICTAP Partylist Advocacy.
Watch the interview on Facebook here.
Cable SMEs oppose government deal with COOPs
03.09.2018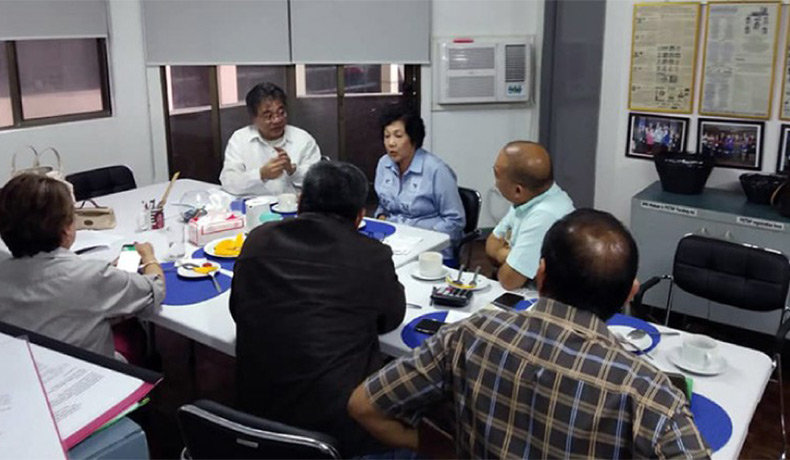 The Manila Times has recently published an article about the deal between the Department of Information and Communications Technology (DICT) and electric cooperatives allowing the co-ops to become Internet Service Providers (ISPs) that apparently raised an alarm in the local cable industry.
From the article mentioned, FICTAP stood its ground with its expression of disapproval of the government's move to tap the National Electrification Administration (NEA) and the Philippine Rural Electric Cooperatives Association, Inc. (Philreca) to expand the reach of broadband services to rural areas. FICTAP are committed and said that the whole cable industry is "up in arms against illegal and unfair partnership" in which might enable power co-ops to penetrate the telecommunications industry "despite their lack of franchises, authorities, and licenses."
Read more of the article here.
FICTAP released statement about the MOU signing with Electric Cooperative
22.08.2018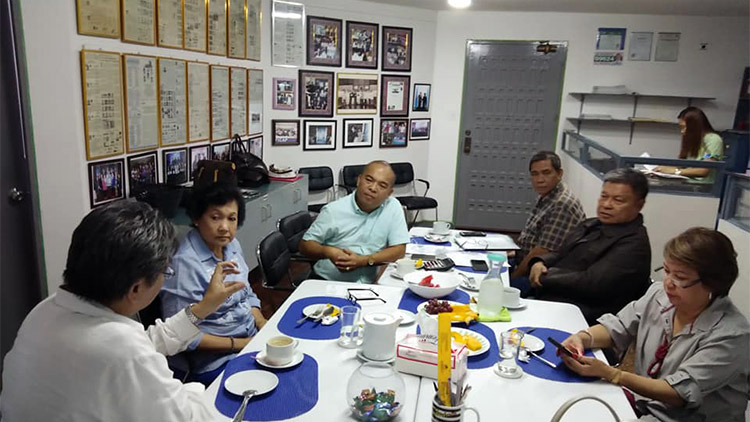 FICTAP have recently posted two letters addressed to DICT about its protest and objection to the unabated MOU signing between DICT and electric cooperatives.
View official statements in the Publication section.
FICTAP - MANILA Times TV Tie-up
02.07.2018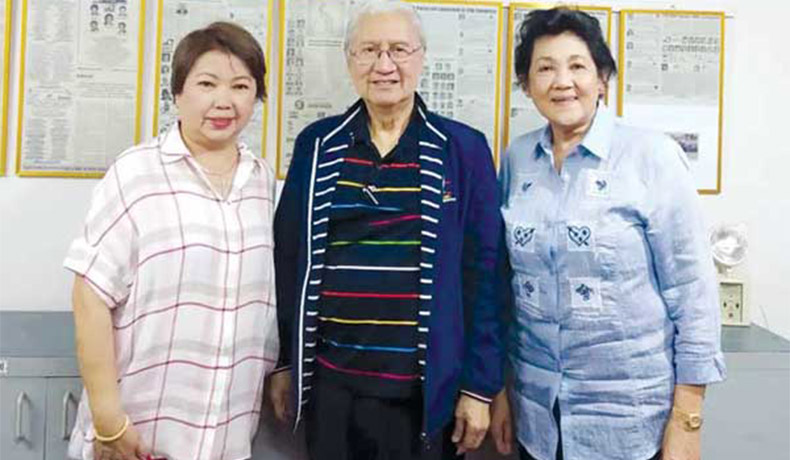 Dr. Dante A. Ang, chairman of The Manila Times TV, visits the Federation of International Cable TV and Telecommunications Associations of the Philippines (FICTAP) office to discuss with FICTAP Chair Estrelita Juliano-Tamano (right) and Vice Chair for Luzon Cecilia La Madrid-Uy (left) a tie-up between members of the federation and The Manila Times TV, which will be launched soon. FICTAP is the organization of cable TV providers in the country.
Meeting with International Telecommunication Union in Geneva
18.04.2018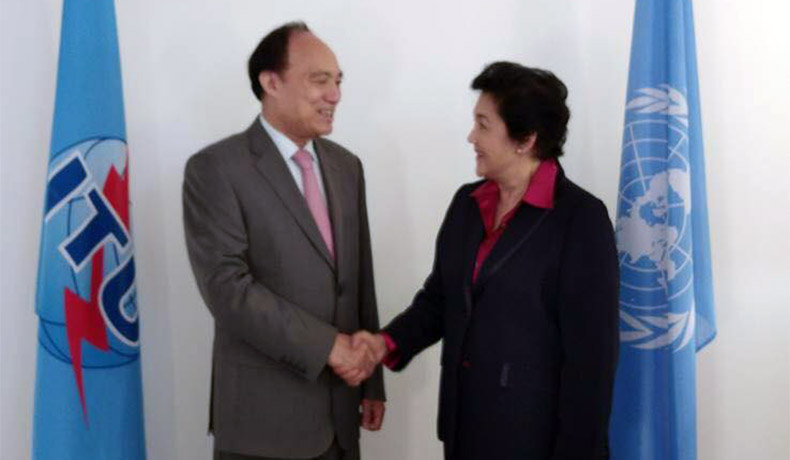 FICTAP National Chair, Estrellita "Neng" Juliano-Tamano - together with DICT Secretary Eliseo Rio Jr. & Philippine Ambassador, Evan P. Garcia held a meeting with International Telecommunication Union Secretary General Houlin Zhao in his head office during their visit in Geneva.
FICTAP National Chair, Juliano-Tamano mentioned: "I explain to Secretary General Zhao the importance of pole regulation in the ITU that hinders the cable internet and telecommunication implementation and promised to take up the issue and invited FICTAP to be SECTOR permanent member of the ITU."
View photos here.
FICTAP in DZRJ - Negosyo ni Karancho
11.07.2017
Watch our National Chair, Estrellita "Neng" Juliano-Tamano discuss about the telecommunications in the Phlippines live at Negosyo ni Karancho hosted by Miguel Gil of DZRJ last Aptil 30, 2017.
Watch the video below.
FICTAP in CEBIT - Global Event for Digital Business 2017
24.06.2017
FICTAP recently went to Hannover, Germany to join this year's Global Event for Digital Business held last March 20 - 24, 2017. FREE registrations have been offered exclusively for FICTAP members.
Over 3,000 exhibitors from hundred countries will showcase different latest technologies, products and services. Plus, organizers will conduct exclusive orientation for FICTAP MEMBERS on the first day of exhibit.
Watch the video below.